May 31, 2022 Weekly Bulletin
Posted: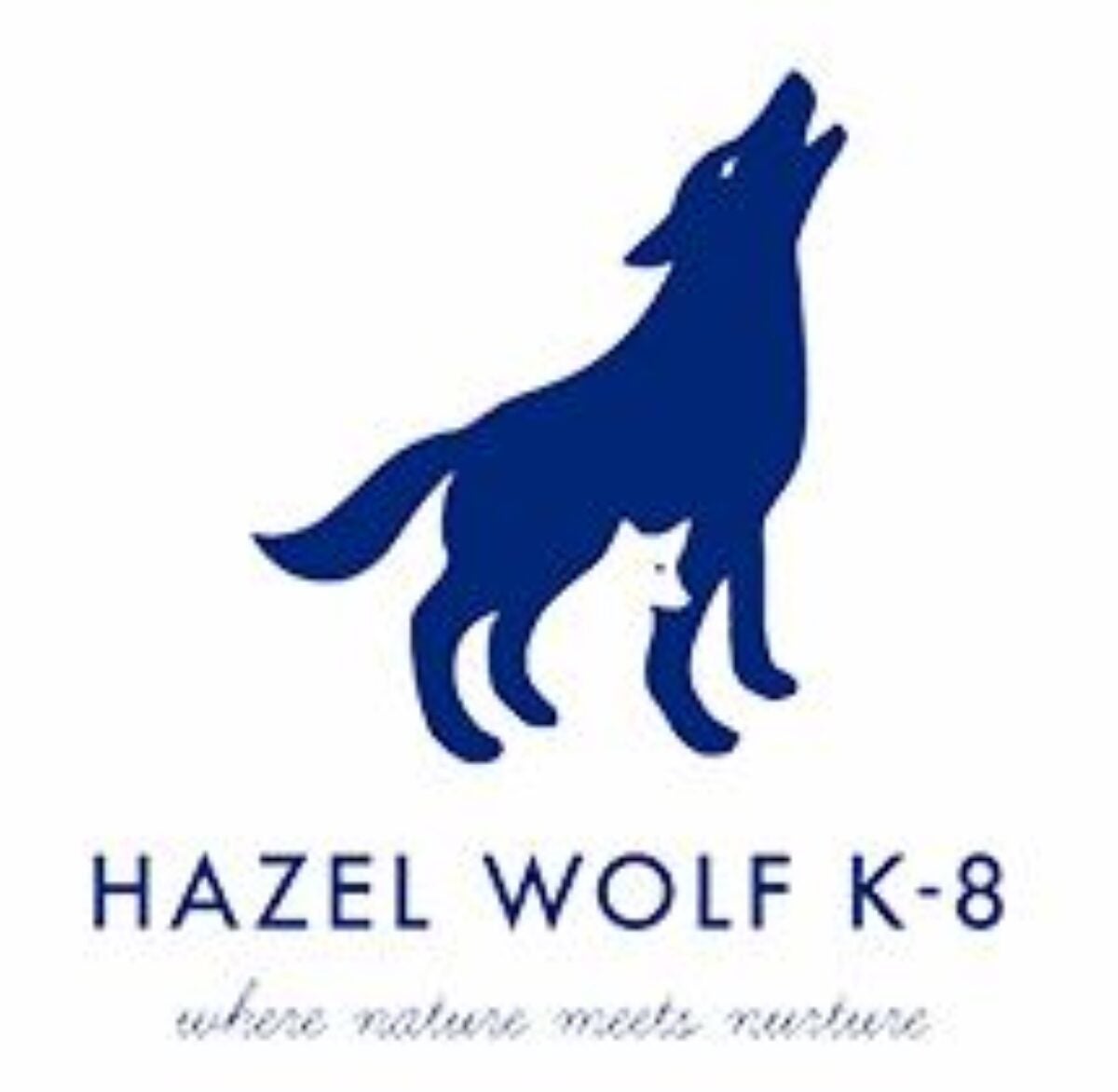 Upcoming Dates:
June 1 MS Elective Forms Due
June 2 Music Concert – 4th/5th EIM and MS 7:00 pm (Auditorium)
June 3 Dance – 7th and 8th Graders 6:00 – 8:00 pm (Auditorium)
Tickets at the door
June 6 5th Gr. Seymour Kaplan Awards 6th (Zoom)
June 10 8th Gr. Trip to Family Fun Center 12:00 – 3:00
June 13 Pups to Wolves Celebration 5:00 pm
June 15 Field Day
June 16 8th Gr. Promotion 5:00 pm
June 17 Last Day of School – Early Release 2:25 pm
New Information
1. Multicultural Night – Thank YOU so much to our amazing Hazel Wolf community for showing up to Multicultural Night, our 1st in person event since the pandemic!!
We had food from every continent in the world. Families also brought drinks, cultural clothing, and information boards about where their families are from.
For new families to Hazel Wolf, this was their 1st time coming to the building.
We also want to thank the many middle schoolers who helped to plan, set up, and do many jobs at this event-particularly to Ms. Alston's Cultural Identify and Society class. Thank you to the many family volunteers, our parent Racial Equity Committee, and our PTSA.
This event happened because at Hazel Wolf
We focus on learning
We respect ourselves and others
We take care of our school
We solve problems
We PERSEVERE!
AND we applied the 4 C's (focus of PTSA this year) : Connection, Community, Collaboration, Communication. Our community together makes great things happen!
2. Spirit Week – The entire last week of school will be spirit week!
Monday – Pajama Day
Tuesday – Silly hat day
Wednesday – Beach Day
Thur – Dress to Impress (honoring our graduating 8th graders)
Friday – Rainbow Sparkle Day
3. We Need Field Day Volunteers — Field Day is June 15th and we still need parent volunteers for all age groups, but especially middle school! You can sign up on here on SignUpGenius
Please make sure you have completed your volunteer approval paperwork and are approved as an essential volunteer. Instructions on how to do so can be found by using the link the link to the District's Volunteer website.
4. Bike to School Event Re-Cap – We packed the rack! We counted 70 bikes plus many more biking parents who dropped off kids. Thank you Recycled Cycles near UW, Starbucks at the Kraken Community Iceplex and Seattle Department of Transportation for supporting our event. Thank you parents for getting your kids on their bikes, we know it took some planning, but hope it was fun. We hope families are encouraged to bike more this spring!
5. Seattle Artist League Youth and Teen Art Summer Camps (ages 9-17) – Programs arenow open for enrollment at our new location in Georgetown and we are super excited to be introducing pottery this year.
July 5 – Aug 26
Join us for camps with Wheel Throwing, Clay Sculpting, Painting, Photography, Drawing, Mixed Media, and more!
Webpage: https://seattleartistleague.com/product-category/youth/
6. PTSA Board Volunteers Needed — The board for next year is almost full, but we have a few open board positions. Please email Tracy Buckingham at familysupport@hazelwolfk8.org for any question or if you want more information or would like to sign up.
Family Support Coordinator Minimum Expectations:
a)Provide support and direction, check status and make sure project are completed on time to the following committees:
Coat Drive (currently has a lead)
Weekly Backpack Food Program (currently has a lead)
Vacation Food Drives for Winter and Spring (lead needed) – The lead for this program would organize and set up the Food Drives and coordinate volunteers for collecting, packing and pickup of the food (or if gift cards are done through the school).
b)Work with Counselor(s) and Principal to determine which resources are needed to support Hazel Wolf families.
c)Provide regular status updates to Vice President.
Communications & Marketing Coordinators — We currently have 2 people and would like 1-2 more to either co-lead or assist. Assistance can help with everything or just one area.
Minimum Expectations:
Provide support and direction to the following committees:
First-week Kidmail Packet
Pawprint
Website
Facebook/Social Media
School Communications
PTSA Email list
2. Assist board members and committees in providing marketing/communications ideas for all PTSA related events and activities.
3. Collaborate with other board members and committee leads to determine ongoing marketing and communications needs.
4. Email committee leads weekly to check status on active projects, meet in-person as needed.
5. Provide regular status updates to Vice President.
6. Assist committee leads in making sure project deadlines are met.
7. Register for Summer Camp! –Hall of Fame Team Camp offers summer camps that aim to recreate the good 'ol days for our kids. No lectures or forced drills, no phones, tablets, or consoles. We provide the necessary organization, enthusiasm, equipment, and safe environment. The kids bring the pure summer joy!
There are still plenty of spots in our mini-camps for campers ages 5-7yo and we have a handful of spaces left for campers ages 6-12yo in our full day camps!
Check out our website to register: Hall of Fame Team Camp at Hazel Wolf K-8
8. Hello future Nathan Hale football players! – We areextremely excited for you all to start your journey as a high school student-athlete this coming summer! High school athletics are all about community, commitment, pride, and above all else, creating memories with your close friends while competing in the sport you love.
We have some important dates coming up for the football program soon!
– All incoming freshmen can start participation with the football team on May 31st the day after Memorial Day! This is also the official 1st day of spring football. We will be doing a combination of weightlifting and football related practices Monday
– Friday starting at 3:45PM after school. – June 8th from 6:30PM – 8:30PM, the new parent & student night at Nathan hale. You can enjoy dinner, get info about sports & clubs, and buy high school spirit wear.
9. K-2 Lunches – Since we only have a small number of students eating outside, and limited supervision, all K-2 students will return to the lunchroom for the remainder of the year.
10. Classroom Placements – This year we will be developing class placements for the fall, and those will be the final classes for students, we won't be rotating around classrooms for the first couple days and then making the classes as we did last year. We will be building the classrooms around student cohorts which work well together and support each other. Please trust the professional judgement of our staff and don't contact them for special requests.
11. Coyote North Summer Calendar – is live and ready for registrations! We have some exciting new Cooking, Poetry, Acting, Painting, Photography, Woodworking, and Metalworking classes, so check them out! All classes (as always) are pay-what-works-for-you.
The summer calendar is attached, and you can register online here: https://coyotecentral.org/register-for-classes
12. Coyote North Summer Kick-off Party – will be on June 16th from 5:30-7:30pm! It is free and open to everyone, so we hope to see you there!
The flyer is attached, and you can register (for a FREE RAFFLE TICKET) here: https://forms.gle/TwXULhEciPxZsJQHA
Please don't hesitate to reach out with any questions, and please spread the word!
Alex Peterson (she/her) Program + Engagement Manager PH: (206) 886-2601
Reminders
13. MS Elective Forms – The welcome letter and the link for choosing electives was sent out last week via email to all current 5th-7th grade families. It is also included here: Elective Choices and the deadline is the end of May.
14. Ingraham High School Welcome Wagon for Incoming Freshman — Wednesday, June 15th @ 7 pm. This is a GREAT way to get info and sign up for, Performing Arts, Clubs, Boosters, & Athletics. Coaches/athletes & club advisors/officers will meet and greet new Rams and welcome you to our Ramily.
Also FALL REGISTRATION for Athletics will be open starting JUNE 1st. Reminder- fall sports start in August so get on their email list and get your final forms done!
SPORTS PHYSICALS ARE AVAILABLE: Sign up in the teen health center now! Register at Final Forms: https://seattleschools-wa.finalforms.com/
15. New Family Night at Nathan Hale High School – Wednesday, June 8th, 6:30pm – 8:30pm
Incoming NHHS students and families are invited to come to Nathan Hale to meet our coaches and learn about our sports, visit our clubs and activities tables, take a tour of the school and learn more about our parent/guardian organizations. A no-charge pasta dinner for the whole family will be served and Raider Gear (spirit gear) will be available for purchase. We can't wait to meet you in person!
The counselors at Nathan Hale have entered classes for students who did not complete registration, by looking at course histories to get correct world language and math levels. They will print course requests for students at their in person June 8th New Family Night. Families have the opportunity, that night, to view their students course requests and make changes."
16. Wolf Pack Spotlight Project – We are looking for video submissions (1-3 minutes long) to launch the exciting Wolf Pack Spotlight Project! Please read the blurb below to learn more about the project. If you would like to submit a video, please complete the form below and then email video submissions to wolfpackspotlight@gmail.com. We hope to create and share our first compilation with the Hazel Wolf Community before the end of the year that features 2-3 student video submissions. Additional video submissions will be used next school year.
Here are some ideas of what the video could be:
What is a family dinner like at your house?
What is a tradition that is important to your family? How does it work?
What is something special that you do in your community?
What is a food that is that is traditional to your family?
More about the Wolf Pack Spotlight: This is a new way we can connect and spotlight members of our community. Students and their family create short videos (1-3 mins. max) sharing something that is important to them (traditions, food, games, holidays, family stories, etc.). A few students' video clips will be combined to create a video that will be shared in class and with our community. This will help us learn about and celebrate our school community. We aim to create these each month during the school year. Please email wolfpackspotlight@gmail.com with any questions.
Permission to Broadcast Form: https://forms.office.com/Pages/ResponsePage.aspx?id=WNEx1HRgMkiHg1Hqb23SJ2POlGqz1fN Ji-D6Q1M4TjVUOVhMSTdQNzNFVVVDTTBQSDNFUTZYRFBOTC4u
Fill | Hazel Wolf Pack Spotlight Permission to Broadcast
Required for participation– Sign to consent I CONSENT to the release of my student's artwork/photos/video/audio files via email distribution to Hazel Wolf staff for sharing in a classroom meeting. You may withdraw your consent to share this information at any time. A request to withdraw your consent should be submitted in via email to wolfpackspotlight@gmail.com or in writing and signed to Hazel Wolf K-8, 11530 12th Ave NE, Seattle, WA 98125 forms.office.com
17. Fun Soccer Day Camp – Run by Ingraham High School Girls Soccer Players
July 11th-15th from 8:00 AM – Noon
At Jane Addams Middle School: 11051 34th Ave NE, Seattle, WA 98125
Registration Information on attached forms.
Cost: $100.00 for first child from your home, $80 for each additional Please complete registration here: Camp Registration 2022.pdf
18. Dance for 7th and 8th Graders – June 3rd, 6:00 – 8:00 pm. Theme is the 90s and tickets are $5 at the door), If you would like to chaperone, please let Ms. Sierra (Jackson) smjackson@seattleschools.org know.
19. 8th Grade Field Trip June 10 – $30 School Pay Link https://schoolpay.com/pay/for/2021–22-Family-Fun-Center-8th-Grade/ScFlS1E Please contact Ms. Nelsen if you need a partial or full scholarship.
20. The Hazel Wolf Library Book Fair is Coming Up! Dr. V is looking for volunteers to help with the fair 😊 Adult volunteers will be needed the week of June 6th -10th before school, after school , and at lunch recess. We will also open the Book Fair to families Wednesday afternoon and evening (3:45-6:00). If you are interested in helping out, please go to: https://www.signupgenius.com/go/904094DABAC29A2F49-hazel to sign up to help