Before and After School Programs
Before and After School at Hazel Wolf
Pinehurst Preschool
Applications for Pinehurst Preschool open on March 15
2022-23 application for preschool
Applications will be available in the following languages: Amharic, Chinese, English, Oromo, Spanish, Somali, Tigrinya, and Vietnamese. Tuition is determined by family size and gross income.
Eligibility Criteria: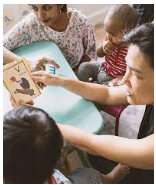 Age: Children must be age 3 or 4 on or by August 31, the start of the program year. Children who are 5 years old before August 31 are eligible for kindergarten and are not eligible for City Funded preschool programs.
Address: SPP is only open to Seattle residents. Children residing in unincorporated Seattle, or outside Seattle city limits, are not eligible.
For more information about Pinehurst Preschool, please contact Trudi Peterson at tpeterson@soundchild.org or 206-402-8225.
Virtual tours are available upon request
---
Hall of Fame Team Camp
Onsite After-School Childcare and Enrichment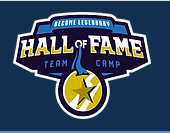 Description: Hall of Fame Team Camp After-School Programs offers a wide range of fun and engaging activities. Our talented counselors provide quality childcare, in addition to leading classes such as coding, Pokémon, volleyball, and gaga ball to name a few. Local partners, including Seattle Dance Fitness, My Mommy the Artist, Kids Carpentry Seattle, and Orangutan Chess Academy (more partners to come!) are invited to enrich young minds through their unique programming. In our childcare program, space is provided for each child's unique needs, including time to unwind in a quiet room to focus on homework, read a book, or just doodle.
We are also excited to partner with the Hazel Wolf Fiddlers program this year!
What's to come: Visit the Hall of Fame team camp website for more information about registration.
Additionally, your child will be able to register up through the first week of school through kid mail. Please contact Sara Ray at sara@hof-teamcamp.com or 970-219-5276 with any questions.
When: Programming will begin on the first day of school, Wednesday, September 7. After-school programs run from 3:30-5:45 p.m. Monday, Tuesday, Thursday, and Friday, and on Wednesdays from 2:15-5:45 p.m., on all regularly scheduled school days.
---
Other Parent Resources
LGBTQ BIPOC Group for youth
Hosted by Lambert House, an activity and resource center for lesbian, gay, bisexual, transgender and questioning (LGBTQ+) youth ages 11-22, the group is held via zoom on Sundays from 5-6. You can sign up through onlinegroups@lamberthouse.org
Inspiring Here & Now Supports Black and Brown families by providing the Strong African American Families-Teen Program (SAAF-T)
Neighborhood House is pleased to be partnering with Inspiring Here and Now to offer this free online workshop for African American parents and teens ages 12-16! Each parent or caregiver receives a $75 gift card for participation. This is a virtual 5-week Series Program.
SAAF-T is a program that is effectively helping families of color to learn skills needed for teens to resist drug use, make responsible choices about sexual activity, plan for higher education, and careers. Parents and teens learn together in weekly sessions featuring fun activities. This program was developed specifically for African American families and is evidence-based.
Next class starts March 15. Call Barbara Hal at 702-430-8180 to register.