Before and After School Programs
Before and After School at Hazel Wolf
Pinehurst Preschool
Pinehurst Day Care – Offering onsite before and after school care. 
Applications for Pinehurst Preschool open on March 15
Applications will be available in the following languages: Amharic, Chinese, English, Oromo, Spanish, Somali, Tigrinya, and Vietnamese. Tuition is determined by family size and gross income.
2022-23 application for preschool
Eligibility Criteria: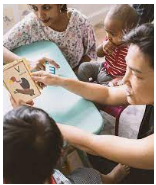 Age: Children must be age 3 or 4 on or by August 31, the start of the program year. Children who are 5 years old before August 31 are eligible for kindergarten and are not eligible for City Funded preschool programs.
Address: SPP is only open to Seattle residents. Children residing in unincorporated Seattle, or outside Seattle city limits, are not eligible.
For more information about Pinehurst Preschool, please contact Trudi Peterson at tpeterson@soundchild.org or 206-402-8225.
Virtual tours are available upon request
---
Hall of Fame Team Camp
Onsite After-School Childcare and Enrichment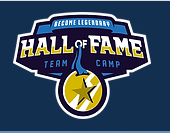 It's time to register for Session 2 of Hall of Fame Team Camp After School Programs!
Hall of Fame Team Camp provides on-site after-school childcare and enrichment to Hazel Wolf families. Session 1 ends on Friday, October 28th and Session 2 kicks off on Monday, October 31st.
Families may choose from Hall of Fame-led or partner-led classes:
Hall of Fame
Domino Toppling, Magic: The Gathering, Coding Kidz, Lego Mania, Arts & Crafts, Gaga Ball, Choose Your Own Adventure
Partners
Hazel Wolf Fiddlers, Kids' Carpentry, Cardboard Engineering, Chess Club, Hip Hop Kids
Check out our website to register: Hall of Fame Team Camp at Hazel Wolf K-8
Registration closes on Friday, November 4th.
Please reach out to sara@hof-teamcamp.com for general questions and for information on scholarships.
---
Middle School MESA
The MESA club is a competitive club where students work in teams using their 21st century skills to complete a project they will compete with at the Seattle MESA competition in the Spring. Winners then move on to state and possibly national competition. The competition this year is an Arduino Based Solutions for Equity. Each design must include a sensor as part of their project. If you want to be an inventor and work with wonderful students, this club is for you.