Environmental Science
5th Grade Natural Bridge Virtual Field Trip
March 8 – 12, 2021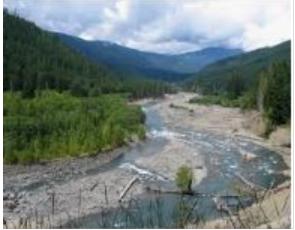 We're excited to announce that all 5th grade students will take part in a series of online sessions with Hazel Wolf teachers and Nature Bridge instructors. The program is called "Elwha River Restoration," and will take place during the week of March 8, 2021. The topic supports our 5th Grade E-STEM Storyline topic: How can humans help restore and reclaim natural environments? It also builds on students' understanding of Northwest Native culture and history (3rd grade), local ecosystems (3rd grade), and salmon lifecycles and habitats (4th grade).
Joe Fogarty Environmental STEM Coordinator/Teacher
The cost for this program is $20 per student. You can pay via the SchoolPay portal.
If you would like to add on any amount to assist our scholarship support for this program, you can add it to your online payment. If you need support to cover the cost of the program, please let me know via email: jcbaileyfogart@seattleschools.orgYour request will be confidential and we are happy to support all our families.
Volunteers needed as chaperones' during our 5th Grade 'NatureBridge Online' experience
We need a few parents who are interested and able to join each 5th Grade class for four 1-hour sessions. You would join one of our 5th grade classes via Teams and take part in the four sessions of NatureBridge instruction. Chaperones will support breakout rooms of 4-5 students on occasion throughout the experience. Your role would not be to instruct, but to facilitate small group discussion and pay attention to time and transitions.

All sessions happen during the week of March 8, on Monday, Tuesday, Thursday, and Friday.
Session 1 – 9:10 to 10:10AM, M,T,Th,F
Session 2 – 10:45 – 11:45AM M,T,Th,F
Session 3 – 2:00 – 3:00PM M,T,Th,F

If you want to volunteer, there are steps you must take to be a district-approved volunteer. Please refer to the SPS Volunteer Handbook for detailed information.
Ms. Jackson is diligently working on volunteer applications right now. Please take any necessary steps, particularly paperwork, submitted as soon as possible.