Jan 15, 2023 Weekly Bulletin
Posted on: January 22, 2023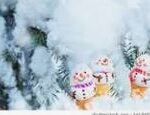 Upcoming Dates:
Jan 16 No School – MLK Day
Jan 18 PTSA General Mtg. 6:30 pm
Jan 26 K&1st – Fables and Fairy Tales (presented by MS drama class)
Feb 2 Multilingual Family Enrollment Night 6:00 – 8:00 pm
Feb 8 School Tour 5:00 – 6:00 pm
Feb 9 School Tour 9:15 – 10:15 am
Feb 15 School Tour 9:15 – 10:15am
Feb 16 All School Spelling Bee 1:45 or 2:00 pm (depends on number of participants)
Feb 20 – 24 Mid Winter Break (No School)
All School Announcements
School Tours! – Please help get the word out to friends and family who want to become part of the Hazel Wolf K-8 school community. We have three tour dates: February 8th evening, and the 9th and 15th mornings. Prior to the tours a brief presentation will be given by Principal Nelsen, and one or more members of the board will be available to provide information.
New student registration and reaching out to multilingual families – The time for new students to register to attend Hazel Wolf for the 2023-2024 school year is coming up soon! The window to submit a choice application for an Option School is February 1 through February 28. We want to reach out and give a special welcome to families who may be new to the country and who speak languages other than English. We need YOUR help. Do you have relatives, neighbors, or friends that speak a language other than English who are interested in enrolling at Hazel Wolf? If you do, contact Rachel Projansky at raprojansky@seattleschools.org with any information you have and the ELL Enrollment Team will reach out to you soon.
Multilingual Enrollment Night is Thursday, February 2nd from 6-8:00pm in the Hazel Wolf Library. Multilingual families enrolling new students can come to get computer access, help from interpreters, and help completing forms. More information, including translated informational videos and contact numbers for bilingual enrollment specialists
One Way Traffic – A little reminder about one way traffic during drop off and pick up would be helpful. Some drivers are forgetting.
The 2022-23 Reflections online gallery is complete This includes all student entries that were submitted to the SCPTSA.
Middle School Announcements
1. Information Sessions About Local High Schools  – High School tour season has begun and will continue through February.  Here is the list of all the open houses/tours that we have been able to find so far, organized alphabetically by school:
2. Semester 2 Changes – Students were provided with a link to select their electives for next
Semester (begins Feb 9) last week, and should have completed it by the end of Friday. Please check with your child to make sure they did this.
Elementary Announcements
GRC Practice Every Wednesday! 4th and 5th grade students participating in the Global Reading Challenge meet every Wednesday during Lunch Recess in the Library with Dr. V and their tea Coaches to practice. Students should be reading and re-reading the GRC books in preparation for our In-School Competition on February 8th. Students should eat their lunch first, then come to the library 😊
PTSA Sponsored Events
PTSA General Meeting January 18th – Please join us in the Cafetorium from 6:30 – 8:00 pm on January 18th. The agenda for the meeting will include discussion of the process involved in hiring a new principal since Principal Nelsen is retiring. Several members of the board will also present about what they are working on and how members of the community can get involved. We hope to see you there! Interpreters will be available in Amharic, Oromo, Spanish, and Tigrinya!
Spirit Gear Update – Thank you to everyone for all of the spirit gear orders! We have good news: we will be delivering spirit gear items next week. Any questions, please contact spiritgear@hazelwolfk8.org
Hazel Wolf All School Spelling Bee – All interested students grades K-8 are invited to participate in the Hazel Wolf All-School Spelling Bee on Thursday, February 16th, 2023, which will be held in the Cafetorium. Please note that we are considering holding the event at 1:45 or 2 p.m. (during school hours) rather than 3:45 p.m as previously advertised. We will update everyone, including all registered participants, once a final decision on the event time has been made. The winner of our bee will have the opportunity to represent Hazel Wolf at the Regional Spelling Bee of King and Snohomish County at Town Hall Seattle on March 26th, 2023. To participate, complete this registration form by Thursday, February 2nd, 2023. Start getting ready by reviewing the study list here: Scripps 2022-2023 School Spelling Bee Study List
Volunteer Opportunities
Help with Multicultural Night and other upcoming events – We would love to organize a variety of social events for the remainder of the year, but we need your help in order to do it! We would love help with planning the events and with setting up for and cleaning up after events. If you have ideas for any social events you would like to bring to our school please reach out – president@hazelwolfk8.org or text 206-335-2497
We are still looking for a Secretary, Vice President and Advocacy chair to be on the PTSA board. Please reach out – president@hazelwolfk8.org or text 206-335-2497
Do you love appreciating our staff in fun and unique ways? Awesome, we would love you to be part of our staff appreciation team. Please reach out – president@hazelwolfk8.org or text 206-335-2497